Future Encamper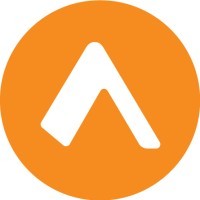 Encamp
Remote
Posted on Tuesday, April 12, 2022
Your next adventure starts at Encamp.
Encamp is on a mission to create a world where good for business can equal good for the environment
Encamp exists because we believe environmental compliance is harder than it needs to be, and if we make it easier to comply with environmental regulations, companies will both be better stewards of the environment and achieve positive business outcomes with more efficient operations.
As a part of the Encamp team, you'll get to tackle challenges of scale and complexity as we develop our product at a fast pace and look to create the future of environmental compliance. Encamp is a fully distributed company, committed to letting you work where you live, so you can live where you play. We value diversity and provide our team members opportunities for growth, and are dedicated to creating an environment where people can share their own backgrounds, experiences, and ideas to produce their best work.
Hey There!
Don't see a Job Description or Department but you know Encamp is where you want to be? We invite you to submit your resume to our database and join our Future Encamper Talent Community!
We are growing at lightning speed and new positions are created everyday! By submitting, you are permitting our Talent Acquisition team to reach out proactively with any openings we think may be of interest to you! It also adds you to our Talent Community news letter. Expect monthly and quarterly updates on Encamp Job Opportunities & Culture!
Perks of being a happy Encamper:
The opportunity to work in a fast-paced environment at the intersection of Environmental Compliance and SaaS (Software as a Solution).
Competitive salary and benefits, including medical, dental, and vision insurance, a 401(k) match, and unlimited PTO.
A work-from-anywhere remote culture along with an annual Remote Work Stipend.
Parental leave. Because we think it's important to spend time with your new family.
A significant personal impact on the team and its ways of working because of our strong culture of ownership.
Our Promise:
At Encamp, we believe we are better together — all of us, whatever our race, ethnicity, sexual orientation, age, or physical ability. We strive to create an environment that encourages and celebrates diverse voices, backgrounds, and experiences. A cornerstone of our culture is the ability for Encampers to bring their full, authentic selves to work every day. Encamp is also committed to unbiased hiring practices and achieving minority representation above community averages.
Ready to join us around the Encamp-fire?🏕️
If you're passionate about teamwork, transparency, accountability, and an appetite for knowledge, we want to talk to you. Come join a team that celebrates technology, diversity, and wants to make a big difference in uncharted territory.
With our goal of equity in mind, we are transparent about the salary range that we've researched and budgeted against for this role in our invitation to you for an initial conversation. You can then decide if you'd like to proceed.
If you haven't heard from us within 10 days of your application and/or you have any questions about your application, please reach out to hr@encamp.com