NetSuite Administrator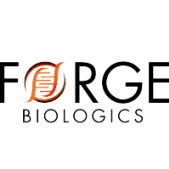 Forge Biologics
Columbus, OH, USA
Posted on Friday, November 17, 2023
About Forge
Our mission at Forge Biologics, is to enable access to life changing gene therapies and help bring them from idea into reality. We partner with innovators in the gene therapy community: scientists, physicians, biotech/pharma companies, and patient groups. We bring expertise in gene therapy manufacturing and therapeutics development to the table, helping to champion teams that are navigating the long road from the lab bench to the bedside. Our goal is simple but vital to patients living with disease, and we take it seriously. With a patient-first approach, we are forging new models for working together to better accelerate these transformative medicines to reach those who need them the most.
Forge is based in Columbus, Ohio, in a 200,000 square foot facility known affectionately by team members as, the Hearth. The Hearth, is a custom-designed cGMP facility dedicated to AAV manufacturing and hosts scalable, end-to-end manufacturing services.
About The Team
The Information Technology (IT) department plays a critical role in ensuring the smooth and efficient operation of all technology-related systems within the company. They are responsible for managing and maintaining the company's digital infrastructure, including servers, data centers, and cloud computing platforms. They are responsible for providing technical assistance, troubleshooting issues, and resolving problems related to hardware, software, and network connectivity. The department also ensures data security and privacy by implementing robust cybersecurity measures and protocols.
About The Role
We are currently seeking an ERP System Administrator, with a focus on NetSuite, to support our manufacturing facility in Grove City, Ohio. As a NetSuite Administrator, you will be responsible for implementing, configuring, maintaining, and optimizing our NetSuite ERP system to meet the company's operational and financial requirements. You will work closely with various departments to ensure seamless data management, efficient workflow processes, and accurate reporting. The position will organize systems and processes used to analyze information utilizing our ERP system (Finance, Warehouse Management Systems (WMS), and MRP modules).
What You'll Do
Create,

maintain

and optimize NetSuite ERP system configurations and customizations to support business needs

Manage user roles, permissions, and access controls

Collaborate with various departments to understand business processes and optimize workflows within NetSuite

Coordinate and manage all add-ons and updates utilizing all current Good Manufacturing Practices) GMP methods through typical change control processes

Provide training to end-users on NetSuite functionalities

Act as the primary point of contact for user support, addressing and resolving issues promptly

Drive testing, planning, execution, and optimization support

Collaborate with

various

departments to recommend solutions and offer guidance for enhancing the existing SOPs for NetSuite via new features, enhancements, and bug fixes

Administer and

maintain

label generation for barcode printing software and applications that link with

NetSuite

Utilize and update system documentation and training guides to

assist

team members

Prepare customized reports, KPI dashboards, queries, saved searches, and workflows within the NetSuite platform

Manage system upgrades, patches, and integrations with third-party applications

Ensure data integrity and security by implementing and enforcing system controls and best practices
What You'll Bring
3+ years of NetSuite administration experience, including customization, scripting, and workflow development

Proven experience as a NetSuite Administrator, with a deep understanding of NetSuite functionalities

Expertise in various NetSuite modules, such as, WMS, MRP, Order to Cash, Procure to Pay, Inventory, Financials, and Reporting

Proficiency with saved searches, formulas, reporting creating dashboards, creating custom forms, and creating workflows

Strong understanding of operational processes and requirements in the ERP/CRM domain

The ability to support data import process and migration

Strong understanding of billing, payments, A/R, general ledger, revenue recognition, planning, audit, and reporting

Advanced Excel skills

Ability to work onsite at Forge's headquarters (Grove City, Ohio) 2-3 days/week on average
Preferred Skills
NetSuite Administrator Certification is a plus

Prior experience supporting a NetSuite implementation is preferred
Work Environment and Physical Demands
This position works in a typical office environment where the physical work demands will vary depending on the specific tasks and duties required of the job. This is largely a sedentary role; persons holding office positions are generally subject to inside environmental conditions having the lighting, temperature, and noise of an open floor-plan office environment. Regularly operate a computer and other office equipment. Regularly communicate with others in person, over the phone, and electronically. Must be able to move and/or carry objects weighing up to 10 lbs.
This job description is not designed to cover or contain a comprehensive listing of activities, duties or responsibilities that are required of the employee. Duties, responsibilities and activities may change or new ones may be assigned.
Forge Biologics is an equal opportunity employer dedicated to building an inclusive and diverse workforce. Forge Biologics, provides equal employment opportunities to all employees and applicants for employment and prohibits discrimination and harassment of any type without regard to race, color, religion, age, sex, national origin, disability status, genetics, protected veteran status, sexual orientation, gender identity or expression, or any other characteristic protected by federal, state or local laws.
Life at Forge
We are a team of diverse, driven and passionate people working together to trailblaze a new model for how we make medicines to treat patients with genetic diseases. Our team members use their creativity and talent to invent new solutions, meet new demands, and offer the most effective services in the industry. Forge's core values lay the foundation for H.O.P.E. It provides us a common purpose that we all understand, work towards and live by.
HARDWORKING - We work hard and smart, making a persistent and determined effort toward success. Working hard, with focus and desire is the key.
OPEN - We strive to be approachable, actively listen and encourage others to contribute and speak up. We positively offer and receive constructive feedback.
PURPOSE DRIVEN - We are passionate about working towards and delivering on our mission to manufacture gene therapies.
ENGAGED - We are fully absorbed by and enthusiastic about our work and take positive action to further Forge's vision, mission and goals.
We've Got You Covered
We take the health and happiness of our employees seriously and are consistently evaluating new ways to make our benefits truly UnFORGEttable.
Health, Dental, and Vision insurance that starts on your first day at Forge, with 90% of premiums covered for team members as well as dependents

Flexible PTO (plus 14 paid company holidays)

Annual bonus for all full-time employees

401(K) company match

Fully-stocked kitchen with free food/drinks

12 weeks of paid parental leave - additional discount programs include childcare support & dependent care

Employee Assistance Program

Wellness benefits (financial planning services, mental health counseling, employer paid disability)

Professional & Personal development resources - LinkedIn Learning, a dedicate training staff in-house, mentoring opportunities & access to leadership development coaches