Product Manager, Platform Services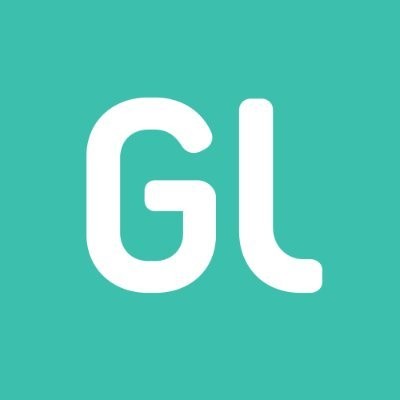 Greenlight Financial Technology
Product
Bangalore Rural, Karnataka, India
Posted on Tuesday, November 29, 2022
Greenlight is a fintech company that makes a debit card for kids and companion apps for the family. We proudly serve more than 6 million parents and kids, with in-app tools for sending money, setting savings goals, monitoring balances, managing chores, automating allowance, and investing.
But that's not all that we do. Here at Greenlight, we are on a mission to support parents and help every kid grow up to be financially healthy and happy. It's no small task, but it's the reason we leap out of bed every morning to come to work. Because creating a better, brighter future for kids depends on it.
We are looking for an experienced
Platform Product Manager
who is passionate about building reusable financial services that provide a great developer experience. The Greenlight platform provides the core capabilities that power all Greenlight applications and those of our partners. In this role you will own a core part of the core Greenlight financial system responsible for financial instruments, money movement, ledgering, reconciliation and integration with our partners. This is an opportunity to be part of a founding team in our India Development Center that will develop and drive adoption of the next generation financial platform for all Greenlight products.
These services power financial activities for millions of parents and children.
Y
ou will partner closely with the broader platform product management team, application development teams, other product managers, and architects to define and execute the platform roadmap.
You will be responsible for delivering high quality, customer-focused APIs that conform to the broader platform product architecture and design standards. Your success will be measured by your customers' ability to discover and successfully reuse your services in their solutions quickly and flexibly. This includes both internal Greenlight developers as well as those of our partners.
What you will be doing:
Be the accountable product manager for definition, delivery, and ongoing investment of one or more platform services.
Partner with product and engineering to set the strategy and roadmap for the overall platform.
Collaborate with cross-functional stakeholders to understand their requirements, manage dependencies, and proactively plan for their future needs.
Work closely with your developer customers - internal and external to Greenlight - to design and validate high quality APIs and documentation that provide a great developer experience.
Actively drive migration of legacy Greenlight solutions to reusable, standards-based, micro services platform, following standard patterns and a well-defined maturity model.
Communicate progress, value delivered, and lessons learned to the wider business, including executive leadership.
What you should bring:
5+ years of product management experience in a highly technical, platform services product domain with a track record of delivering low-latency, high-availability services.
A bachelor's degree in computer science or equivalent experience as a passionate technologist.
Strong opinions about what makes a great API developer experience and how to create one.
Deep understanding of REST (not RESTful) API design patterns.
A background in the financial services domain, preferably working on large scale, highly available core banking systems.
Systems thinking mindset and ability to decompose complex systems into base, reusable concepts that serve customer needs.
Strong customer perspective and ability to define and represent the desired platform product architecture based on Domain Driven Design concepts.
High EQ and proven ability to lead through trust and influence across a wide variety of stakeholders and levels.
Strong product sense, including the ability to make decisions in the face of ambiguity, while leaning heavily on a data-driven, analytical methodologies.
Goal-oriented, growth mindset that seeks accountability and a desire to learn from mistakes.
Problem solving mentality that makes things happen and figures out workarounds when the team hits roadblocks.
Understanding of the value of diversity and seeking different perspectives to synthesize the best possible solution.
Superb written and verbal storytelling skills with a strong presence.A sense of humor and desire to create a positive, mutually fulfilling, inclusive work environment.
Now, it takes a special kind of person to join a never-been-done-before mission like ours. We need people who love working with each other because they know it makes us stronger, people who look to others and ask, "How can I help?" and then "How can we make this even better?" If you're ready to roll up your sleeves and help parents raise a generation of financially smart kids, apply to join our team today.
Greenlight is an equal opportunity employer and will not discriminate against any employee or applicant on the basis of age, race, color, national origin, gender, gender identity or expression, sexual orientation, religion, physical or mental disability, medical condition (including pregnancy, childbirth, or medical condition related to pregnancy or childbirth), genetic information, marital status, veteran status, or any other characteristic protected by federal, state or local law.