Accountant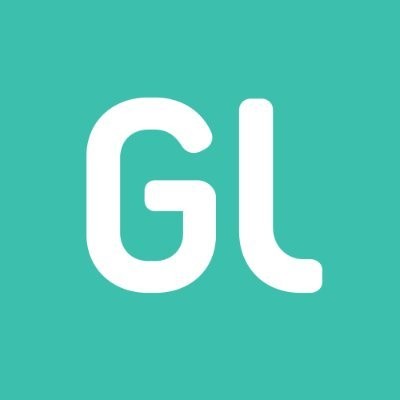 Greenlight Financial Technology
Accounting & Finance
Bengaluru, Karnataka, India
Posted on Tuesday, April 25, 2023
Greenlight is a fintech company that makes a debit card for kids and companion apps for the family. We proudly serve more than 6 million parents and kids, with in-app tools for sending money, setting savings goals, monitoring balances, managing chores, automating allowance, and investing.
But that's not all that we do. Here at Greenlight, we are on a mission to support parents and help every kid grow up to be financially healthy and happy. It's no small task, but it's the reason we leap out of bed every morning to come to work. Because creating a better, brighter future for kids depends on it.
We are seeking an Accountant who will work with other Greenlight Accounting and Finance team members and Greenlight employees on various challenging assignments. The successful Accountant will be passionate about helping in a variety of different areas of need as we continue to grow our accounting operations.
This role will report to an Accounting Manager based in the United States.
What you will be doing:
Performs basic bookkeeping functions including keeping track of daily accounts payable, daily accounts receivable, ensuring accurate entries in the accounting system, and following up on purchase order, virtual card, invoice and expense report approvals
Reviewing and approving all expense reporting for our US and Indian entities that is submitted through our expense reporting tool to ensure submissions are in compliance with the Company Travel and Expense policy.
Performs reconciliations of accounts payable, credit card statements and other balance sheet accounts, as necessary, at both our US and Indian entities.
Work cross functionally with the on-shore Accounting and Finance team and other department representatives to identify transactions for processing in Accounts Payable and monitor items for accrual during MEC at both the US and Indian entities.
Work with our outsourced accountants who support our foreign operations to monitor and record transactions in our Indian ledger during month-end.
Coordinate with corporate cardholders to ensure all corporate card transaction receipts/invoices are collected and reconcile monthly corporate card balance
Facilitate report development to improve performance across the general ledger and work to implement new tools to create efficiencies.
Support the Director of Accounting, Accounting Manager and Senior Accountants with various ad hoc projects
Who you are:
Strong verbal and written communication skills to coordinate with other members of the team, members of other departments, drive progress toward meeting goals
Adaptability and flexibility to assist with a variety of projects in a fast-paced growth-oriented environment
Team first mentality and willingness to put the priorities of the team ahead of your own as that is the key to our success as a department
What you should bring:
Degree in accounting, finance or related field
1-3 years of previous relevant experience in industry or public accounting
Knowledge of the practices and procedures of US GAAP accounting Microsoft Excel skills, with the ability to manipulate and digest large amounts of data requiredNetSuite, Airbase and Navan knowledge is a plus but not required
Takes accountability for delivering on personal goals and assigned tasks
Excellent time and self-management skills and ability to prioritize critical projects
Now, it takes a special kind of person to join a never-been-done-before mission like ours. We need people who love working with each other because they know it makes us stronger, people who look to others and ask, "How can I help?" and then "How can we make this even better?" If you're ready to roll up your sleeves and help parents raise a generation of financially smart kids, apply to join our team today.
Greenlight is an equal opportunity employer and will not discriminate against any employee or applicant on the basis of age, race, color, national origin, gender, gender identity or expression, sexual orientation, religion, physical or mental disability, medical condition (including pregnancy, childbirth, or medical condition related to pregnancy or childbirth), genetic information, marital status, veteran status, or any other characteristic protected by federal, state or local law.