HR Operations Associate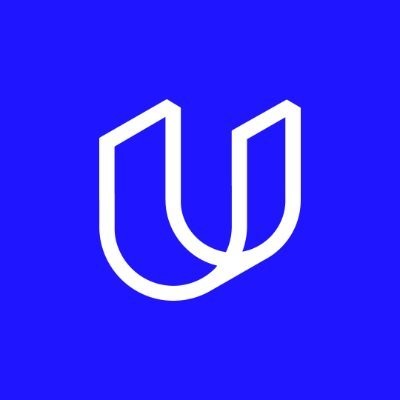 Udacity
People & HR, Operations
Egypt
Posted on Monday, July 31, 2023
About Us

Udacity is on a mission to change lives, businesses and nations through radical talent transformation in digital technologies. We offer a unique and immersive online learning platform, powering corporate technical training in fields such as Artificial Intelligence, Machine Learning, Data Science, Autonomous Systems, Cloud Computing and more. Our rapidly growing global organization is revolutionizing how the enterprise market bridges the talent shortage and skills gaps during their digital transformation journey. Udacity is proud to be backed by respected investors like Andreessen Horowitz, Charles River Ventures, Bertelsmann and Drive Capital, among other leading VC firms, and provides a powerful and differentiated solution inside of a $32b total addressable market opportunity. Udacity has more than 100 enterprise customers including Airbus, Bertelsmann, BNP Paribas, Leidos, Mazda, and the United States Air Force.
This role will be responsible for supporting our globally located core leadership team and working within HR Operations. Duties include scheduling company events (such as all-hands meetings, employee gatherings, business connections, etc.), gathering documents to prepare for meetings, project management for executive focused initiatives and projects, and coordinating travel arrangements. This person will also perform HR-related tasks, such as scheduling interviews for the Talent Acquisition team, supporting offer letters and document creation, and conducting US-based new hire orientation. This position is remote and supports a global workforce, with offices in the United States, India, Egypt, and Dubai. It will report to our People Operations Sr Manager.
Responsibilities:
Providing administrative assistance, such as writing and editing emails, drafting memos, and preparing communications on the executive's behalf
Managing the CEO's calendar, including making appointments, sending reminders and prioritizing the most sensitive matters
Creating and managing open job requisitions
Schedule interviews and create offer letters and other documents
Manage tasks and reporting related to ATS
Conduct New Hire Orientation, and distribute company swag
Document preparation and/or editing, such as expense reports, memos, and invoices
Creating spreadsheets, managing databases, and preparing presentations
Project management
Tasks related to employee engagement
Qualifications:
Minimum of 3 years experience supporting a VP or above-level role
Team player with excellent communication skills and a positive outlook who cares deeply about helping others succeed.
Advanced knowledge of online software such as Google Workspace, Office, Zoom, and other popular productivity tools
Experience managing a wide range of high-priority projects at various management and professional levels
Capability to multitask and prioritize work as needed
Experience handling confidential materials and information
Highly organized with excellent time management skills
Ability to learn new tools quickly
Excellent interpersonal communication, both written and verbal
Ability to work independently and under the pressure of deadlines
Solution driven
Preferred qualifications:
Experience working for a US-based company with global locations (over half of our employees are located outside the US)
Work within EST time zone hours
Experience working closely with an HR team- extra points if that was within a Recruiting or Talent Acquisition function.
Experience using Greenhouse
Benefits: Experience a rewarding work environment with Udacity's perks and benefits!
At Udacity, we offer you the flexibility of working from home. We also have in-person collaboration spaces in Mountain View, Cairo, Dubai and Noida and continue to build opportunities for team members to connect in person
Flexible working hours
Paid time off
Comprehensive medical insurance coverage for you and your dependents
Employee wellness resources and initiatives (access to wellness platforms like Headspace, Modern Health and a quarterly wellness day off)
Personalised career development
Unlimited access to Udacity courses and Nanodegrees
What We Do
Udacity's mission is to train the world's workforce in the careers of the future. We address the complex dynamic of workforce challenges and strive to be the change we need in the world to transform talent to create opportunities for heightened productivity and retention. Udacity is where lifelong learners come to learn the skills they need, to land the jobs they want, and to build the lives they deserve.
Don't stop there! Please keep reading...
You've probably heard the following statistic: Most male applicants only meet 60% of the qualifications, while women and other marginalized candidates only apply if they meet 100% of the qualifications. If you think you have what it takes but don't meet every single point in the job description, please apply!
We believe that historically, many processes disproportionately hurt the most marginalized communities in society- including people of color, working-class backgrounds, women and LGBTQ people. Centering these communities at our core is pivotal for any successful organization and a value we uphold steadfastly. Therefore, Udacity strongly encourages applications from all communities and backgrounds.
Udacity is proud to be an Equal Employment Opportunity employer. Please read our blog post for "6 Reasons Why Diversity, Equity, and Inclusion in the Workplace Exists"
Last, but certainly not least…
Udacity is committed to creating economic empowerment and a more diverse and equitable world. We believe that the unique contributions of all Udacians is the driver of our success. To ensure that our products and culture continue to incorporate everyone's perspectives and experience we never discriminate on the basis of race, color, religion, sex, gender, gender identity or expression, sexual orientation, marital status, national origin, ancestry, disability, medical condition (including genetic information), age, veteran status or military status, denial of pregnancy disability leave or reasonable accommodation.
As part of our ongoing work to build more diverse teams at Udacity, when applying, you will be asked to complete a voluntary self-identification survey. This survey is anonymous, we are unable to connect your application with your survey responses. Please complete this voluntary survey as we utilize the data for diversity measures in terms of gender and ethnic background in both our candidates and our Udacians. We consider this data seriously and appreciate your willingness to complete this step in the process, if you choose to do so.
Students First - Better Together - Entrepreneurial - Data Driven - Candid and Direct - Talent Obsessed