Senior Customer Success Manager - Singapore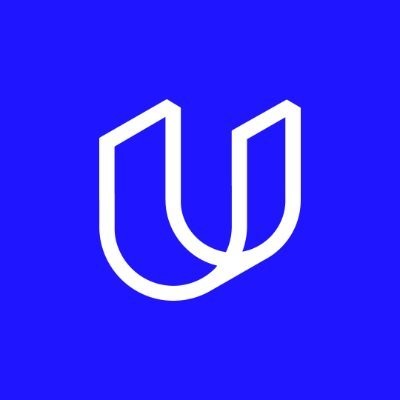 Udacity
Customer Service, Sales & Business Development
Singapore
Posted on Thursday, October 26, 2023
About Us

Udacity is on a mission to change lives, businesses and nations through radical talent transformation in digital technologies. We offer a unique and immersive online learning platform, powering corporate technical training in fields such as Artificial Intelligence, Machine Learning, Data Science, Autonomous Systems, Cloud Computing and more. Our rapidly growing global organization is revolutionizing how the enterprise market bridges the talent shortage and skills gaps during their digital transformation journey. Udacity is proud to be backed by respected investors like Andreessen Horowitz, Charles River Ventures, Bertelsmann and Drive Capital, among other leading VC firms, and provides a powerful and differentiated solution inside of a $32b total addressable market opportunity. Udacity has more than 100 enterprise customers including Airbus, Bertelsmann, BNP Paribas, Leidos, Mazda, and the United States Air Force.
Our Enterprise Customer Success team is responsible for helping companies and their employees realize the power of Udacity's training at scale! Your efforts will empower teams from the world's leading companies with the cutting edge technology training they need to develop powerful new products and services on a global scale. Are you someone who has a proven track record of providing highly-professional customer service to executives and managers at Fortune 1,000/Global 2000+ companies, and excels in a fast-paced startup environment? Are you seeking a full cycle Sr. CSM role where you can help shape early stage presales qualification activity, set up customers for success with a great onboarding experience, and develop deep ongoing customer relationships to maximize learner engagement and satisfaction? Are you hoping to join a culture of excellence and teamwork with the opportunity to grow your career? If this sounds like you, please read on!
What you'll do:
Empathize with every aspect of the customer experience, and put your customer's needs first.

Guide and coach customer executives, managers and employees with a dedicated customer success process.
Maintain high levels of customer engagement and satisfaction with a focus on customer loyalty and driving strong renewal and upsell rates.
Coach customers to be product experts and train their teams on Udacity methodologies to maximize engagement and self sufficiency.
Identify and understand common customer challenges and actively source solutions
Partner with Udacity's Sales team to understand prospect/customer wants/needs, and qualify deals in or out
Collaborate closely with other cross-functional team members to translate business needs and product requirements into new solutions for customers.
Craft customer on-boarding assets, adapt existing customer on-boarding assets, and work with product marketing to refine or create new on-boarding assets.
Identify opportunities for customer references and case studies.
What we value:
3+ years of experience in a customer-facing customer success, account management or strategic consulting organization. Software or education experience desired.

Fluency in English (Written & Verbal)

A Self-motivated, proactive, team player approach with innovative ideas to inspire customer loyalty and adoption.
A strong desire to learn and define an emerging function in a rapidly growing and dynamic startup environment
Strong interpersonal skills and experience building internal and external relationships.
Consistent track record of highly-professional customer service in a fast paced, dynamic environment.
Diplomacy, tact, and poise under pressure when working through customer issues.
What We Do
Udacity's mission is to train the world's workforce in the careers of the future. We address the complex dynamic of workforce challenges and strive to be the change we need in the world to transform talent to create opportunities for heightened productivity and retention. Udacity is where lifelong learners come to learn the skills they need, to land the jobs they want, and to build the lives they deserve.
Don't stop there! Please keep reading...
You've probably heard the following statistic: Most male applicants only meet 60% of the qualifications, while women and other marginalized candidates only apply if they meet 100% of the qualifications. If you think you have what it takes but don't meet every single point in the job description, please apply!
We believe that historically, many processes disproportionately hurt the most marginalized communities in society- including people of color, working-class backgrounds, women and LGBTQ people. Centering these communities at our core is pivotal for any successful organization and a value we uphold steadfastly. Therefore, Udacity strongly encourages applications from all communities and backgrounds.
Udacity is proud to be an Equal Employment Opportunity employer. Please read our blog post for "6 Reasons Why Diversity, Equity, and Inclusion in the Workplace Exists"
Last, but certainly not least…
Udacity is committed to creating economic empowerment and a more diverse and equitable world. We believe that the unique contributions of all Udacians is the driver of our success. To ensure that our products and culture continue to incorporate everyone's perspectives and experience we never discriminate on the basis of race, color, religion, sex, gender, gender identity or expression, sexual orientation, marital status, national origin, ancestry, disability, medical condition (including genetic information), age, veteran status or military status, or any other basis protected by federal, state or local laws.

As part of our ongoing work to build more diverse teams at Udacity, when applying, you will be asked to complete a voluntary self-identification survey. This survey is anonymous, we are unable to connect your application with your survey responses. Please complete this voluntary survey as we utilize the data for diversity measures in terms of gender and ethnic background in both our candidates and our Udacians. We consider this data seriously and appreciate your willingness to complete this step in the process, if you choose to do so.
Students First - Better Together - Entrepreneurial - Data Driven - Candid and Direct - Talent Obsessed