Senior Sales Development Representative - Hybrid remote/Austin, TX office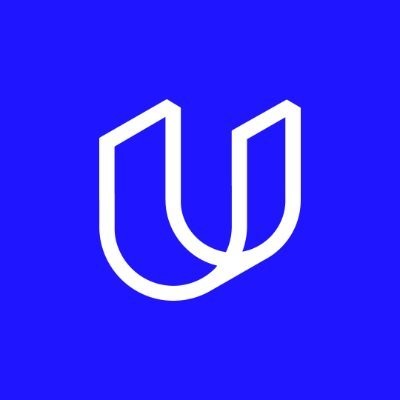 Udacity
Sales & Business Development
Remote · Austin, TX, USA
Posted on Thursday, October 26, 2023
About Us

Udacity is on a mission to change lives, businesses and nations through radical talent transformation in digital technologies. We offer a unique and immersive online learning platform, powering corporate technical training in fields such as Artificial Intelligence, Machine Learning, Data Science, Autonomous Systems, Cloud Computing and more. Our rapidly growing global organization is revolutionizing how the enterprise market bridges the talent shortage and skills gaps during their digital transformation journey. Udacity is proud to be backed by respected investors like Andreessen Horowitz, Charles River Ventures, Bertelsmann and Drive Capital, among other leading VC firms, and provides a powerful and differentiated solution inside of a $32b total addressable market opportunity. Udacity has more than 100 enterprise customers including Airbus, Bertelsmann, BNP Paribas, Leidos, Mazda, and the United States Air Force.
Our Sales Development teams are the tip of the spear and play a critical role in growing our brand presence, uncovering sales opportunities in target prospect accounts, and expanding existing customer relationships. Partnering closely with your team of Sr. Enterprise Account Executives, you will often be the first point of contact in engaging with large ($1B+ revenue) companies who want to drive workforce transformation at scale. In this role, you will learn, level up, and/or leverage your MEDDPICC skills, conduct in depth research on your target accounts, and use this information to execute creative multi-stream outreach activities to engage contacts at multiple levels within these organizations. You will leverage your prior sales experience to drive outbound outreach (warm/cold call, LinkedIn, video messaging, email, etc.), ask qualifying questions to ensure high quality meetings with our target audience, and collaborate closely with our Enterprise Sales, Customer Success, and Marketing teams to generate new opportunities.
This is a great career development opportunity with potential for growth to an Enterprise Account Executive or Customer Success role! If you're excited about what you've seen so far, read on!
Location: This is a hybrid role working a few days from home or the office each week. We will consider qualified candidates based within a reasonable commute distance to Denver, CO. Relocation assistance is not offered at this time.
What you'll do:
Drive a high volume of daily outbound outreach efforts within your assigned target accounts to create qualified new business meetings for your Sr. EAE partners.
Engage key contacts in the buying committee with personalized emails, video inmails, and creative social outreach
Leverage marketing campaign responses and intent signals to prioritize prospecting
Manage and prioritize your efforts to meet/exceed monthly and quarterly targets for meetings and pipeline creation
What We Value:
2+ years of outbound sales experience preferred
Strong interpersonal and communication skills across a variety of channels (email, video, LinkedIn, phone, etc.) are absolutely critical.
A positive attitude, collaborative team spirit, and resilience
Ability to develop rapport, influence others, and maintain strong working relationships
Experience working in SFDC, LinkedIn and ABM platforms a plus
English language proficiency (speaking, reading and writing) required
Please consider applying if your experience is close to what we described above. We look for people with exceptional potential, as we know highest performing teams include people of diverse backgrounds, perspectives, and life experiences.
What We Do
Udacity's mission is to train the world's workforce in the careers of the future. We address the complex dynamic of workforce challenges and strive to be the change we need in the world to transform talent to create opportunities for heightened productivity and retention. Udacity is where lifelong learners come to learn the skills they need, to land the jobs they want, and to build the lives they deserve.
Don't stop there! Please keep reading...
You've probably heard the following statistic: Most male applicants only meet 60% of the qualifications, while women and other marginalized candidates only apply if they meet 100% of the qualifications. If you think you have what it takes but don't meet every single point in the job description, please apply!
We believe that historically, many processes disproportionately hurt the most marginalized communities in society- including people of color, working-class backgrounds, women and LGBTQ people. Centering these communities at our core is pivotal for any successful organization and a value we uphold steadfastly. Therefore, Udacity strongly encourages applications from all communities and backgrounds.
Udacity is proud to be an Equal Employment Opportunity employer. Please read our blog post for "6 Reasons Why Diversity, Equity, and Inclusion in the Workplace Exists"
Last, but certainly not least…
Udacity is committed to creating economic empowerment and a more diverse and equitable world. We believe that the unique contributions of all Udacians is the driver of our success. To ensure that our products and culture continue to incorporate everyone's perspectives and experience we never discriminate on the basis of race, color, religion, sex, gender, gender identity or expression, sexual orientation, marital status, national origin, ancestry, disability, medical condition (including genetic information), age, veteran status or military status, or any other basis protected by federal, state or local laws.

As part of our ongoing work to build more diverse teams at Udacity, when applying, you will be asked to complete a voluntary self-identification survey. This survey is anonymous, we are unable to connect your application with your survey responses. Please complete this voluntary survey as we utilize the data for diversity measures in terms of gender and ethnic background in both our candidates and our Udacians. We consider this data seriously and appreciate your willingness to complete this step in the process, if you choose to do so.
Students First - Better Together - Entrepreneurial - Data Driven - Candid and Direct - Talent Obsessed