Vice President of Accounting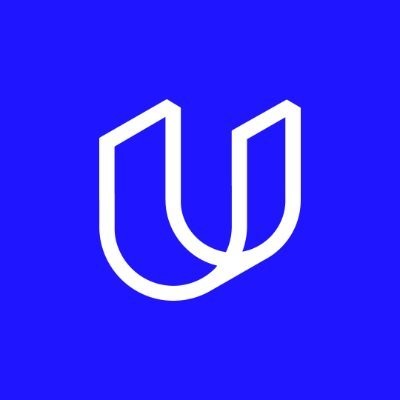 Udacity
Accounting & Finance
United States · San Francisco, CA, USA · Remote
Posted on Friday, October 27, 2023
About Us

Udacity is on a mission to change lives, businesses and nations through radical talent transformation in digital technologies. We offer a unique and immersive online learning platform, powering corporate technical training in fields such as Artificial Intelligence, Machine Learning, Data Science, Autonomous Systems, Cloud Computing and more. Our rapidly growing global organization is revolutionizing how the enterprise market bridges the talent shortage and skills gaps during their digital transformation journey. Udacity is proud to be backed by respected investors like Andreessen Horowitz, Charles River Ventures, Bertelsmann and Drive Capital, among other leading VC firms, and provides a powerful and differentiated solution inside of a $32b total addressable market opportunity. Udacity has more than 100 enterprise customers including Airbus, Bertelsmann, BNP Paribas, Leidos, Mazda, and the United States Air Force.
Udacity is seeking an experienced Vice President of Accounting to lead our Global Accounting team! In this hands-on role, you will own the strategy and implementation of key processes, programs, technology, and policies that enable the Accounting team to operate effectively and scale globally. This role is a key leadership role reporting directly to our Chief Financial Officer.
What you'll do:
Lead, organize, and direct all aspects of the Accounting function, including accounting, revenue recognition, tax (international/domestic), consolidated financial reporting, treasury, accounts payable and receivable, and payroll.

Guide the organization through the transition from hyper growth private company operations to public company readiness

Drive improvement of accounting operations efficiencies, effectiveness, and scalability, including the development and execution of policy, process, and system changes

Oversee all accounting and financial reporting functions, including the monthly, quarterly, and annual close processes, financial statement preparation, technical accounting policies and tax planning and compliance

Managing all aspects of the annual financial audit and quarterly reviews, including serving as the primary contact for the external auditors, the preparation of all requested information and the overall timeline of the audit activities.

Develop internal control guidelines and procedures; implement proper financial and regulatory controls

Set the strategic direction for our accounting and business systems to ensure the proper automation, auditability, and controls on our underlying data and records

Prepare timely and accurate consolidated financial statements and manage the cadence of financial reporting for our leadership team and our Board of Directors

Collaborate closely with FP&A on developing processes for forecasting and detailed management reporting needs

Manage relationships with audit committee, external advisors, bank partners and other financial vendors

Ensure ongoing compliance with federal, state jurisdictions, and related regulations.

Train, mentor and develop a high-performing team
What you'll need:
Significant public company SaaS accounting experience in a leadership capacity (M&A experience a plus!)

Bachelor's Degree in Accounting, Finance or Related Discipline

Extensive knowledge of US GAAP & Sarbanes-Oxley and experience working with Big Four auditors

Experience with international accounting, deep understanding of the nuances of operating internationally

The ability to thrive in a fast-paced, high-growth environment that requires the development of scalable business systems and policies, definition of critical business processes, building and implementation of key controls

Strong ability to simplify complex financial information and problems in a way that can be communicated, understood and embraced for strategic decision making

Proven track record of collaboration and building of positive relationships with other teams across an organization to effectively make recommendations, implement processes & policies, and minimize risk

CPA
What We Do
Udacity's mission is to train the world's workforce in the careers of the future. We address the complex dynamic of workforce challenges and strive to be the change we need in the world to transform talent to create opportunities for heightened productivity and retention. Udacity is where lifelong learners come to learn the skills they need, to land the jobs they want, and to build the lives they deserve.
Don't stop there! Please keep reading...
You've probably heard the following statistic: Most male applicants only meet 60% of the qualifications, while women and other marginalized candidates only apply if they meet 100% of the qualifications. If you think you have what it takes but don't meet every single point in the job description, please apply!
We believe that historically, many processes disproportionately hurt the most marginalized communities in society- including people of color, working-class backgrounds, women and LGBTQ people. Centering these communities at our core is pivotal for any successful organization and a value we uphold steadfastly. Therefore, Udacity strongly encourages applications from all communities and backgrounds.
Udacity is proud to be an Equal Employment Opportunity employer. Please read our blog post for "6 Reasons Why Diversity, Equity, and Inclusion in the Workplace Exists"
Last, but certainly not least…
Udacity is committed to creating economic empowerment and a more diverse and equitable world. We believe that the unique contributions of all Udacians is the driver of our success. To ensure that our products and culture continue to incorporate everyone's perspectives and experience we never discriminate on the basis of race, color, religion, sex, gender, gender identity or expression, sexual orientation, marital status, national origin, ancestry, disability, medical condition (including genetic information), age, veteran status or military status, or any other basis protected by federal, state or local laws.

As part of our ongoing work to build more diverse teams at Udacity, when applying, you will be asked to complete a voluntary self-identification survey. This survey is anonymous, we are unable to connect your application with your survey responses. Please complete this voluntary survey as we utilize the data for diversity measures in terms of gender and ethnic background in both our candidates and our Udacians. We consider this data seriously and appreciate your willingness to complete this step in the process, if you choose to do so.
Students First - Better Together - Entrepreneurial - Data Driven - Candid and Direct - Talent Obsessed