On-Call Video Producer - Contractor pool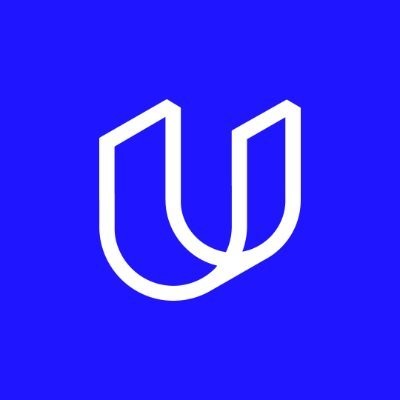 Udacity
San Francisco Bay Area, CA, USA · Remote
Posted on Wednesday, November 1, 2023
About Us

Udacity is on a mission to change lives, businesses and nations through radical talent transformation in digital technologies. We offer a unique and immersive online learning platform, powering corporate technical training in fields such as Artificial Intelligence, Machine Learning, Data Science, Autonomous Systems, Cloud Computing and more. Our rapidly growing global organization is revolutionizing how the enterprise market bridges the talent shortage and skills gaps during their digital transformation journey. Udacity is proud to be backed by respected investors like Andreessen Horowitz, Charles River Ventures, Bertelsmann and Drive Capital, among other leading VC firms, and provides a powerful and differentiated solution inside of a $32b total addressable market opportunity. Udacity has more than 100 enterprise customers including Airbus, Bertelsmann, BNP Paribas, Leidos, Mazda, and the United States Air Force.
Udacity is one of the most exciting companies in Silicon Valley, and is disrupting the way we learn! Named as one of CNBC's Top 50 Disruptors, Udacity is becoming the accepted route for how people learn the skills they need to get the jobs they want.
We frequently have exciting projects in process, and periodically will need short to long-term contractors to partner with our content development team. As projects arise, our team will reach out to qualified candidates within the contractor pool with more information on the scope and expected duration of the project, as well as providing detailed information on compensation. If you love a challenge, truly want to make a difference, and would like to submit your availability to join our contractor pool, we encourage you to read on and submit your application!
Partnering with Udacity's Video Production team, a Contract Video Producer will assist with the creation of Udacity's course and marketing content. The successful candidate(s) will work on projects assigned by the Senior Video Producer. For classroom content, a successful candidate may assist on Live Builds; schedule productions; review and critique content from the post-production team; and work with instructors on camera. For marketing content, a successful candidate would work with business partners and marketing teams to ideate on concept, write and story-board scripts, create shot-lists, conduct pre-interviews and interviews both remotely and locally in studio, supervise post-production including animations and editing, and deliver content to stakeholders.
The right candidate will be highly communicative and have experience working in fully integrated cross-functional teams. Producers that thrive at Udacity have experience juggling several projects at once yet know when to ask for clarification!
The producer's main responsibilities will include:
Assisting / Running Live Builds (Set up similar to a live broadcast)
Tracking progress using JIRA and Google Sheets.
Communicating via email and Slack
Coordinating pre-production, production and post-production
Onboarding new on-camera instructors
Learning to review and suggest improvements for slides and lesson outlines
Reviewing and giving notes on all content / slides / outlines created for your programs
You'll be an excellent fit if you have:
A minimum of 2 years experience as a producer
Have worked live broadcasts before
Familiarity with a VMix or switcher boards
Proficiency with the Adobe Premiere
Strong communication skills, both written and verbal
Aptitude for solid pre-production and organization
Demonstrable history of working on multiple projects at once
It'd be great if you also have:
Experience with online learning
Experience with Adobe AfterEffects
If you're interested in applying and meet the requirements above, please submit:
Resume or cv
Reel/work samples
Cover letter outlining why you're an excellent fit for this role
We are an equal opportunity employer and value diversity at our company. Women, people of color, members of the LGBTQ community, individuals with disabilities, veterans, and people of all ages are strongly encouraged to apply.
What We Do
Udacity's mission is to train the world's workforce in the careers of the future. We address the complex dynamic of workforce challenges and strive to be the change we need in the world to transform talent to create opportunities for heightened productivity and retention. Udacity is where lifelong learners come to learn the skills they need, to land the jobs they want, and to build the lives they deserve.
Don't stop there! Please keep reading...
You've probably heard the following statistic: Most male applicants only meet 60% of the qualifications, while women and other marginalized candidates only apply if they meet 100% of the qualifications. If you think you have what it takes but don't meet every single point in the job description, please apply!
We believe that historically, many processes disproportionately hurt the most marginalized communities in society- including people of color, working-class backgrounds, women and LGBTQ people. Centering these communities at our core is pivotal for any successful organization and a value we uphold steadfastly. Therefore, Udacity strongly encourages applications from all communities and backgrounds.
Udacity is proud to be an Equal Employment Opportunity employer. Please read our blog post for "6 Reasons Why Diversity, Equity, and Inclusion in the Workplace Exists"
Last, but certainly not least…
Udacity is committed to creating economic empowerment and a more diverse and equitable world. We believe that the unique contributions of all Udacians is the driver of our success. To ensure that our products and culture continue to incorporate everyone's perspectives and experience we never discriminate on the basis of race, color, religion, sex, gender, gender identity or expression, sexual orientation, marital status, national origin, ancestry, disability, medical condition (including genetic information), age, veteran status or military status, or any other basis protected by federal, state or local laws.

As part of our ongoing work to build more diverse teams at Udacity, when applying, you will be asked to complete a voluntary self-identification survey. This survey is anonymous, we are unable to connect your application with your survey responses. Please complete this voluntary survey as we utilize the data for diversity measures in terms of gender and ethnic background in both our candidates and our Udacians. We consider this data seriously and appreciate your willingness to complete this step in the process, if you choose to do so.
Students First - Better Together - Entrepreneurial - Data Driven - Candid and Direct - Talent Obsessed