Community Moderator (External Contractor)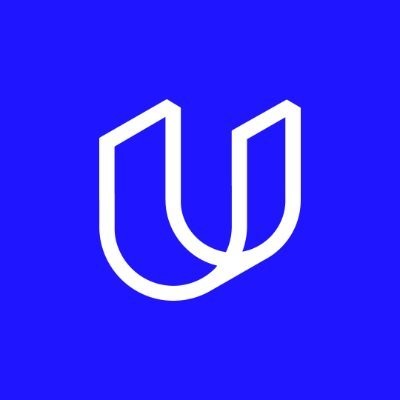 Udacity
Egypt
Posted on Wednesday, December 15, 2021
About Us

Udacity is on a mission to change lives, businesses and nations through radical talent transformation in digital technologies. We offer a unique and immersive online learning platform, powering corporate technical training in fields such as Artificial Intelligence, Machine Learning, Data Science, Autonomous Systems, Cloud Computing and more. Our rapidly growing global organization is revolutionizing how the enterprise market bridges the talent shortage and skills gaps during their digital transformation journey. Udacity is proud to be backed by respected investors like Andreessen Horowitz, Charles River Ventures, Bertelsmann and Drive Capital, among other leading VC firms, and provides a powerful and differentiated solution inside of a $32b total addressable market opportunity. Udacity has more than 100 enterprise customers including Airbus, Bertelsmann, BNP Paribas, Leidos, Mazda, and the United States Air Force.
Position overview:
Community Moderators help the Community Managers in moderating Udacity's big scholarship communities. Their main objective is ensuring that the students' online community is healthy, engaging, and making sure that the community goals are successfully met. As a Community Moderator you are expected to monitor the forum daily including weekends. Minimum of 2x per day. This should ideally be several hours apart (once in the morning, and once in the evening).
Required skills/qualifications:
Residing in

Egypt
Nanodegree Graduate is an added plus

Great knowledge of online communities and cool under pressure

Strong internet connection since the daily duties will be online

Strong organizational and multitasking skills, and a proactive approach

Understanding of online community platform moderation tools (Forums, Photo Uploads, Commenting, etc.)

Knowledge of the Company's services and targeted audience, as well as Udacity culture

Ability to effectively communicate information and report

Have a good knowledge of principles of customer service

Availability to work days, evenings, nights, as well as weekends as and when required.

Student-oriented mindset and focus on understanding their problems

Flexibility at their current job to take this challenge as a part-time, External contractor
Responsibilities:
Providing the students with non-technical support on their community

Organizing the program online platform by:

Dealing with violation posts, to make sure that all members are following the guidelines

Preparing monthly reports for the community manager to summarize forum and Session leads performance

Supporting forum activities and brainstorming with the Community Manager and Session leads on ways to increase members engagement over forum

Attend regular online meetings with Udacity representatives

Be responsive over close groups and discussions with Udacity representative

Ensuring all members are having a fun and engaging learning environment
Learn more about the Community Moderator Guidelines.
Why should you apply?
Earn additional income working from the comfort of your own home

Contribute to a vibrant, international student community

Stay updated with the latest in cutting-edge technologies

What We Do
Udacity's mission is to train the world's workforce in the careers of the future. We address the complex dynamic of workforce challenges and strive to be the change we need in the world to transform talent to create opportunities for heightened productivity and retention. Udacity is where lifelong learners come to learn the skills they need, to land the jobs they want, and to build the lives they deserve.
Don't stop there! Please keep reading...
You've probably heard the following statistic: Most male applicants only meet 60% of the qualifications, while women and other marginalized candidates only apply if they meet 100% of the qualifications. If you think you have what it takes but don't meet every single point in the job description, please apply!
We believe that historically, many processes disproportionately hurt the most marginalized communities in society- including people of color, working-class backgrounds, women and LGBTQ people. Centering these communities at our core is pivotal for any successful organization and a value we uphold steadfastly. Therefore, Udacity strongly encourages applications from all communities and backgrounds.
Udacity is proud to be an Equal Employment Opportunity employer. Please read our blog post for "6 Reasons Why Diversity, Equity, and Inclusion in the Workplace Exists"
Last, but certainly not least…
Udacity is committed to creating economic empowerment and a more diverse and equitable world. We believe that the unique contributions of all Udacians is the driver of our success. To ensure that our products and culture continue to incorporate everyone's perspectives and experience we never discriminate on the basis of race, color, religion, sex, gender, gender identity or expression, sexual orientation, marital status, national origin, ancestry, disability, medical condition (including genetic information), age, veteran status or military status, denial of pregnancy disability leave or reasonable accommodation.
As part of our ongoing work to build more diverse teams at Udacity, when applying, you will be asked to complete a voluntary self-identification survey. This survey is anonymous, we are unable to connect your application with your survey responses. Please complete this voluntary survey as we utilize the data for diversity measures in terms of gender and ethnic background in both our candidates and our Udacians. We consider this data seriously and appreciate your willingness to complete this step in the process, if you choose to do so.
Students First - Better Together - Entrepreneurial - Data Driven - Candid and Direct - Talent Obsessed